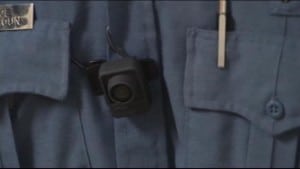 In a follow up to a previous post, Houston City Council last week approved the purchasing of body camera's for roughly 4,000 Houston Police Officers.  This is a big win for the citizens of Houston; body cameras create accountability for police officers when interacting with citizens.  At the same time they can also protect the officer against allegations by citizens – this is a win-win for both officers and citizens.
More importantly, it's not just making the purchase of the cameras, the content and more importantly the enforcement of the department's body camera policies will be  crucial for them to be successful in the field.  The beta testing process was apparently was successful and will hopeful lead to the drafting of stringent body camera policies for officers.
If you or someone you know has been arrested or charged with a criminal offense in Texas you should immediately contact  Attorney Matthew Gallagher. He can be reached by phone at (713) 807-8000 or by e-mail at [email protected].
You can find the underlying news article at ABC-13's website.