Federal Drug Crimes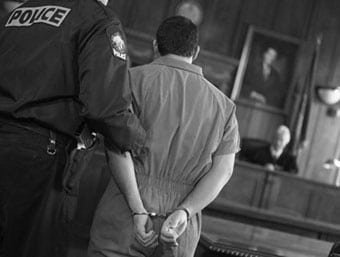 The U.S. Drug Enforcement Agency (DEA) has established five separate schedules that classify controlled substances according to their potential for abuse, their medical usage, and the risk involved in their use. Schedule I controlled substances are considered the most dangerous and include heroin, LSD, Ecstasy, and methaqualone. These schedules differ in some particulars from the four penalty groups established under the Texas penal code; for example, marijuana is classified separately by Texas and appears in Schedule 1 on the DEA list. The general configuration of the two lists, however, is much the same with the addition of a number of cough medications and low-dose opiates that comprise Schedule V for the DEA.
It is possible to be charged by the DEA for possession, possession with intent to sell, or distribution of a controlled substance that is not listed directly on the DEA schedules. If the substance is chemically similar to or is represented as having similar effects to a drug already on Schedule I or II, the DEA can charge you with drug offenses comparable to those assessed for Schedule I or II violations.
Possession of larger amounts of marijuana can constitute major offenses if you are charged by the DEA or other federal agencies rather than by Texas law enforcement officials. A professional Houston drug lawyer can often negotiate with the DEA to allow these charges to be handled at the state level and to reduce the penalties associated with federal drug charges.
Federal drug offense penalties can vary significantly depending on the specific drug in question, the amount of the drug found in your possession, and any previous offenses that you may have on your record. In general, the DEA only becomes involved in these cases if there are large quantities of drugs in your possession, if you are suspected of trafficking in drugs, if you are arrested in connection with an ongoing investigation, or if there are significant additional factors or charges related to your drug arrest.
Federal drug trafficking charges can be levied against you for possession of significant amounts of cocaine, cocaine base, fentanyl or fentanyl analogue, heroin, LSD, PCP, methamphetamine, or a variety of other Schedule I and II controlled substances. If this is your first offense, you will face penalties that may include the following:
Up to 40 years in prison for offenses not resulting in fatalities or serious injuries
20 years to life for offenses that led to death or serious injuries
Fines of up to $5 million
Repeat Offenses Can Lead to Longer Prison Sentences and Larger Fine Amounts
If you or someone you know has been charged with federal drug offenses, Matthew Gallagher can provide the legal expertise you need to prevail at trial, negotiate effectively with the government or to have your charges downgraded to state offenses. Matthew Gallagher is a Houston criminal defense attorney with the knowledge and experience needed to aggressively defend against federal drug cases in the state of Texas.