Probation and Deferred Adjudication Violations in the State of Texas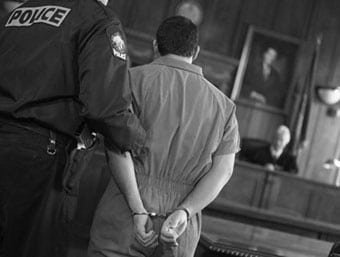 Your freedom could be in jeopardy if you are facing probation or deferred adjudication violations. If you suspect you are about to, or are currently facing a probation or deferred adjudication probation violation your liberty may be at stake and you need to take action immediately.
Matthew Gallagher defends all types of cases involving probation or deferred adjudication violations in Houston and surrounding areas. Your freedom is invaluable to you – Matthew Gallagher understands this and is what he works tirelessly to protect.
When you have been accused of violating the terms and/or conditions of your probation or your deferred adjudication probation in any way, whether it be a failed drug test, a new alleged offense, or any other violation you may find yourself being arrested or having a warrant issued for your arrest. In some cases alleged violations are a result of a mistake by a community supervision officers or other third parties. Contacting a knowledgeable Houston probation and deferred adjudication probation lawyer as early as possible can benefit your case greatly.
In the event that a motion to revoke or adjudicate is filed, Matthew Gallagher will fight to keep you out of jail. Do not ignore a violation that has been brought against you or think that by ignoring it that it will go away. In actuality this is what you should not do as it will almost always make the situation worse. Take action today to protect your freedom and rights if you have been accused of a violation of probation or deferred adjudication.
Judges Can Play a Large Role in the Outcome
Matthew Gallagher believes that there are always two sides to any story and always works to uncover and reveal the other side of the story when the prosecutor or other State actors are not forthcoming with all of the facts. Many judges consider a deferred probation or probation a form of a "contract" between the defendant and the court – any breach of that contract may sometimes be seen as a contemptuous act towards the court. Many times there may be extenuating circumstances beyond the probationers control, which have led to the filling of a motion to revoke or a motion to adjudicate guilt. Many times bringing these circumstances to the courts attention and addressing them can have a drastic effect on a judge's view of the situation. Matthew Gallagher has observed many judges work hard to craft alternatives to revoking or adjudicating a defendant once the entire situation and circumstances have been brought to their attention. Matthew Gallagher has been successful in preventing numerous clients from being revoked or adjudicated, even after they have been told that they were going to be by other lawyers or their probation officers.
Revocation and Adjudication Hearings
Sometimes a motion to revoke probation or a motion to adjudicate guilt is simply the result of an administrative error on behalf of the State. This could be the result of a class or program not being recorded properly or community service hours not being reported in a timely manner to the probation officer. In other cases the issue may simply be a lack of monetary resources, which may result in someone falling behind in paying their fees or other fines that were a condition of their probation or deferred adjudication. Every case in unique and each has a different set of underlying facts, that is why it is important to contact Attorney Matthew Gallagher as soon as possible after learning of any type of violation or that a motion has been filed in your case.
Unfortunately once a motion to revoke or adjudicate has been filed there is no right to a jury trial at the hearing. A motion to revoke or adjudicate hearing is not always necessary and sometimes can actually result in a less than desirable outcome at the conclusion of the hearing depending on the alleged violations. In many cases the Judge is already aware of the allegations in the case and may advise the parties before a hearing is even scheduled what they intend to do with the case without the necessity of a drawn out hearing. On the other hand sometimes there are allegations and situations, which may require a full hearing so that the allegations can be fully defended or so that the accused's side can be fully brought to the courts attention.
No matter what the situation it is imperative that you immediately contact and hire a defense attorney with the necessary experience to handle a motion to revoke or a motion or adjudicate hearing effectively. Matthew Gallagher has successfully defended numerous clients as a professional Houston criminal defense attorney and has extensive experience in defending against Houston probation and deferred adjudication violation charges and can provide you with the most comprehensive and forward-thinking defense strategies for your case. By enlisting the help of Matthew Gallagher in defending your case you can often achieve a much more favorable outcome for your probation or deferred adjudication violation case in the state of Texas.